Yesterday, I drove almost two hours to return a skein of yarn--and buy more of course, only to find the store closed. Apparently, they thought they should have Mother's Day off. So in desperation I went to Michael's and bought some Lion Brand microspun to make this Bellflower tank from Cast On Summer 1999.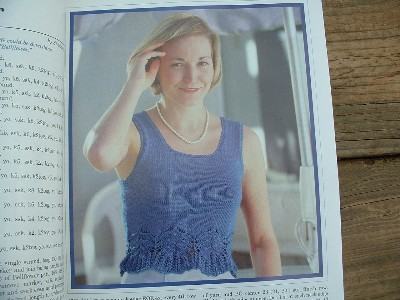 I cast on last night and had to rip it out 3 times. The first round starts K2, yo, ssk and that ssk is a pain on the first row. I tried casting on size 6 needles then transferring the stitiches to my size 4 so my stitches would be looser, but that didn't help either. So, on my last attempt for the night, I just knit the first round and started the pattern on row 2. I'm on row 7 and the small change in the pattern isn't noticeable.
Chip says don't forget to stop and smell the roses--or tulips.