Yesterday, I finished the left front on my culdesac vest. No pictures of it though. I'm going to block what I have finished and then take a picture. Instead of starting the right front I started this.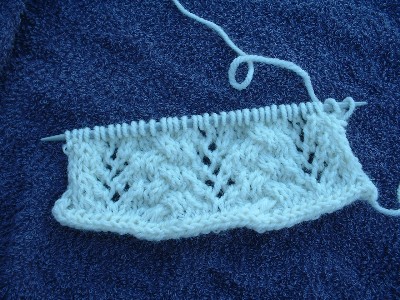 I'm making a scarf for my mother-in-law. I don't usually knit gifts for people unless requested and she didn't request this, but when I saw this
free pattern
called Alison's scarf, I thought it would be perfect for her. I had a little trouble with the pattern at first. I think the instructions need a little tweaking. When I finish it I will email Annie and tell her what problems I had with it.